Code Enforcement / Planning & Zoning
Welcome to the Town of Rising Sun's Code Enforcement, Planning & Zoning Information Page.
Please review the information and guide below to find useful information for activities related to:
1. Building Construction, Additions & Renovations
2. Mechanical & HVAC Work
3. Electrical
4. Plumbing
5. Fire Alarms/Fire Detection
6. Fire Sprinklers/Fire Protection
7. Kitchen Hood Suppression Systems
8. Certificate of Occupancy
9. Zoning Compliance
10. Land Development and Subdivision Work
Useful Links:
Everything you need to know about Permits
BUILDING, LAND DEVELOPMENT & ZONING APPLICATIONS
RELATED ORDINANCES AND CODES REQUIREMENTS
Contact Us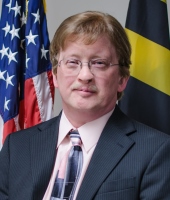 Phone: (410) 658-5353

Hours:

Office Hours 9:00 AM - 4:00 PM.
Inspections & Appointments 9:00 AM - 3:00 PM
More Information
Find content and services related to this page.